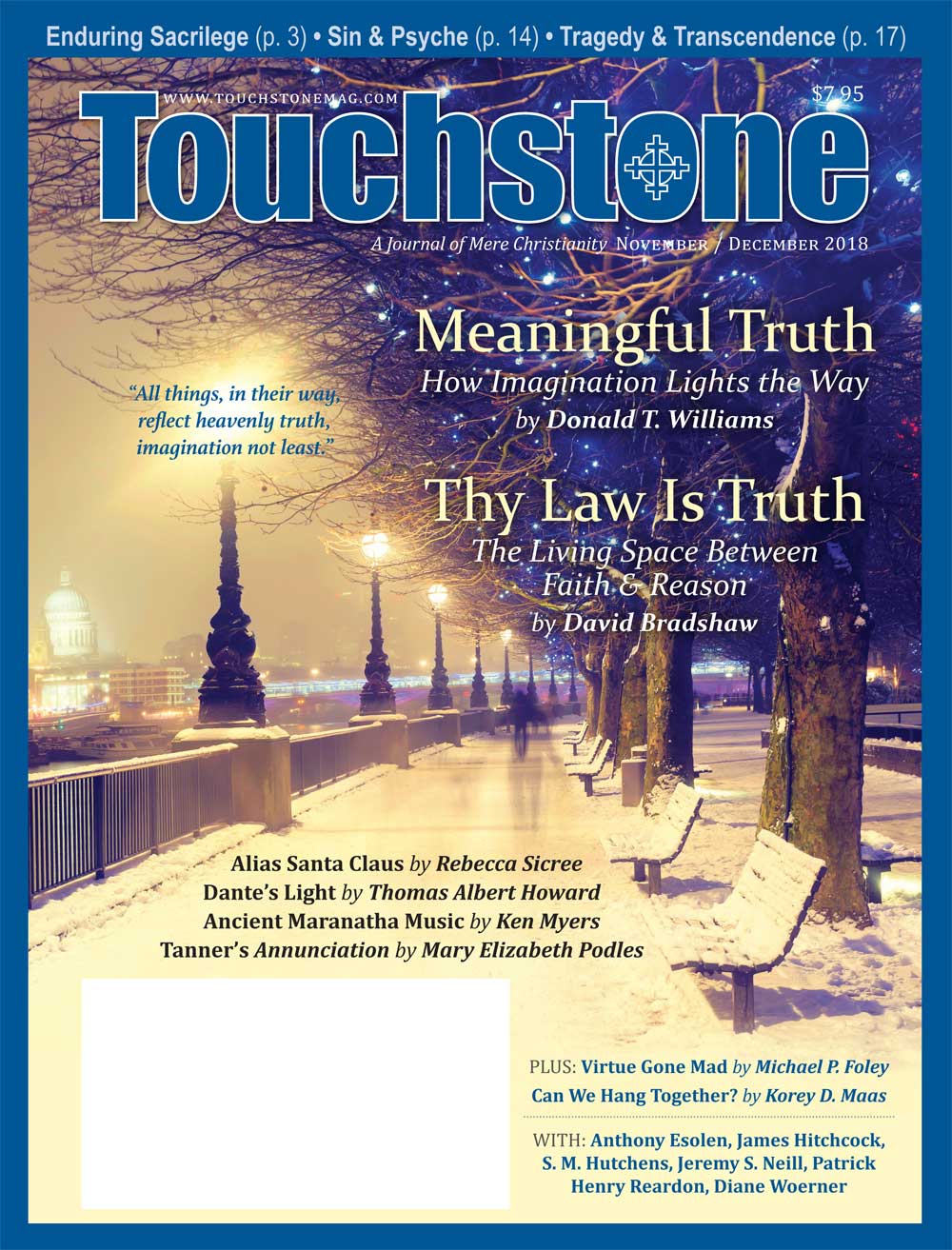 Get this issue and 5 others for only $15.
Free shipping. While supplies last.
editorials
The Slow Vindication of Leon Podles
by S. M. Hutchens


quodlibets
columns
Mortal Remains
by S. M. Hutchens


Contours of Culture
by Ken Myers


Illuminations
by Anthony Esolen


A Thousand Words
Henry Ossawa Tanner's Annunciation
by Mary Elizabeth Podles


As It Is Written...
by Patrick Henry Reardon


features
France's Reign of Terror & the Witness of the Church Militant
by James Hitchcock


The Critical Role of Imagination in the Work of C. S. Lewis
by Donald T. Williams


The Living Space Between Faith & Reason
by David Bradshaw


Victimhood Culture Scapegoats Its Very Source
by Michael P. Foley


Ecumenical Agreement on Religious Liberty Awaits Catholic Clarity
by Korey D. Maas


views
Patrick Henry Reardon on Futility & the Open Door to Deliverance


Thomas Albert Howard on the Paradiso as Light for the Christian Mind


Diane Woerner on the Church's Response to the Anti-marriage Tide


Rebecca Sicree on Childhood Encounters with a Christmas Icon


book reviews
The Morals of the Story: Good News About a Good God
by David and Marybeth Baggett
A review by Jeremy S. Neill


departments