A Few More Good Men
For Men Only: Strategies for Living Catholic
by Mitch Finley
Liguori, Missouri: Liguori Publications, 1998.
(144 pages; $11.95, paper)
by Philip F. Kelly, Jr.
When writing a book about being both male and an active Catholic today, the controversy concerning the "feminization" of the Catholic Church at the close of the twentieth century cannot, and should not, be avoided. Mitch Finley, in his book, For Men Only: Strategies for Living Catholic, takes the issue head on.
Being a man and being actively involved in the Catholic Church today means worshipping in an institution that has made significant changes in an attempt to accommodate the needs and concerns of its women members. While Pope John Paul II has emphatically rejected the ordination of women as contrary to Scripture and tradition, nonetheless the Church has almost completely transformed itself since Vatican II through the incorporation of "gender-inclusive" language in the liturgy, the welcoming of women as lectors and Eucharistic ministers, and the presence of women religious as pastoral associates in parishes to supplement the current shortage of priests. So pervasive is the change in orientation that today the congregation is addressed more regularly from the altar as "sisters and brothers" rather than "brothers and sisters." Were it not for the all-male priesthood, some masses I have attended wouldn't have had a single male at the altar.
In such an environment, where men can often feel that the Church isn't speaking directly to them, a book that celebrates and encourages the Catholic man is needed. Men today, Finley points out, receive little assistance from their parishes in being a good husband, in raising a family, or in the simple challenge of being a Catholic man. Moreover, homilies tailored to a more feminine sensibility, which can reduce a Christian response to God's self-communication to more of an emotional orientation rather than a covenantal call to action, pour from many pulpits and can leave men feeling disoriented. Finley, however, demonstrates that being a "real man" and being a faithful Catholic are not mutually exclusive. In For Men Only, Finley, a syndicated Catholic columnist and author of more than twenty books, presents a model for contemporary male behavior and calls Catholic men back into the life of the Church.
Much of the power of For Men Only comes from its close adherence to Scripture. Finley effectively illustrates his suggestions for Catholic men through the example of the ultimate Catholic man: Jesus Christ. In exploring what it means to be male and Catholic, Finley always leads us back to Jesus, using stories from each of the Gospels to create a portrait of Catholic masculinity and piety that is relevant to today's Catholic man. He writes: "Jesus of Nazareth was a man, the gospels take his maleness for granted, and this book looks to the Jesus of the gospels for insights into a man's approach to being a Catholic and a Catholic's approach to being a man." In using Jesus as his model, Finley shows that a Catholic understanding of a man is the fulfillment of what being a man is.
The problem is that Catholicism is countercultural, even radical. It isn't easy embracing the demands of being a Christian when we are bombarded with messages that invite us to act in distinctly unchristian ways. In the popular media, men are routinely characterized as sexually driven, independent, tough, and vengeful, an image that conflicts with the Christian virtues of chastity, community-mindedness, charity, and forgiveness.
The relentless ubiquity of media images makes it difficult for anyone to escape their negative effect. Finley makes the point later in the book that the cultivation of a "deeper intimacy" with Christ, an opening of oneself to his influence, particularly through the Eucharist, is nothing magical; rather, it is "simply a matter of a man becoming what he beholds." So likewise do the negative images of the popular culture act on us, whether we realize it or not. Catholic men can be particularly susceptible, Finley notes, since Catholic men do not reflexively distrust the popular culture as evangelical and fundamentalist Christian men often do.
Exploring each topic in individual chapters, Finley presents readers with the Catholic approach to prayer, Scripture, the sacraments, family life (which he rightly calls the "very heart of the Church's life"), involvement in parish life, and relationships between men and women. Particularly in his examination of the vital commitment that each man owes his wife and children, which goes far beyond merely providing for them financially, Finley dispels the myth that being a religious and faithful Catholic somehow makes one less manly. He shows us, through the unfailing example of Jesus, what being a man is truly about.
One of Finley's primary recommendations for bringing men into closer contact with the man Jesus is through the ancient practice of lectio divina, the regular practice of solitary reading and contemplation of Scripture. As Jesus in the Gospels is often described as devoting entire nights to solitary prayer, and frequently rises early to pray alone before dawn, so Finley encourages every Catholic man to "courageously devote himself to becoming a prayerful person," willing to make the necessary sacrifices to be alone with "his Father" in prayer.
Daily reading of Scripture mirrors the custom of the early Church. More recently, the conciliar constitution Dei Verbum widened the Church's invitation to a diligent reading of Scripture beyond priests and religious to "all the faithful," in order that all may come to a deeper knowledge of God and his plan of salvation accomplished through Jesus Christ. Finley does well to reissue to Catholic men the Church's call to prayerful contemplation of Scripture. Commitment to prayer requires effort, but the rewards are great; it simply takes the same devotion and energy many eagerly apply to keeping their bodies in shape.
Finley sometimes strains to uncover an overtly masculine Jesus in the Gospels, threatening to overpower the very submission and obedience that were at the root of Jesus' radical inversion of our human understanding of power, and he relies too heavily on a simplistic Jungian analysis of male and female. Moreover, I couldn't agree with his interpretation that Catholic freedom of conscience was founded on Vatican II's declaration on religious liberty, a misinterpretation that has led some Catholics to misuse the notion of freedom of conscience. In fact, Finley does not follow Humanae Vitae in condemning the use of contraceptives, choosing instead simply to present the various opinions on contraceptives, from traditional to liberal, abroad in the Church today.
However, these shortcomings cannot diminish the timeliness and importance of this slim volume. Finley's is a much-needed invitation to Catholic men to participate more fully in the life of the Church. For Men Only is for every Catholic man who has ever wondered what the Church can offer him, or perhaps, more importantly, what he can offer the Church.
Philip F. Kelly, Jr. is a Catholic writer whose work has appeared in Crisis, The National Catholic Register, and The New Oxford Review. He holds master's degrees in theology and medieval studies.
Not a subscriber? Subscribe to Touchstone today for full online access. Over 30 years of content!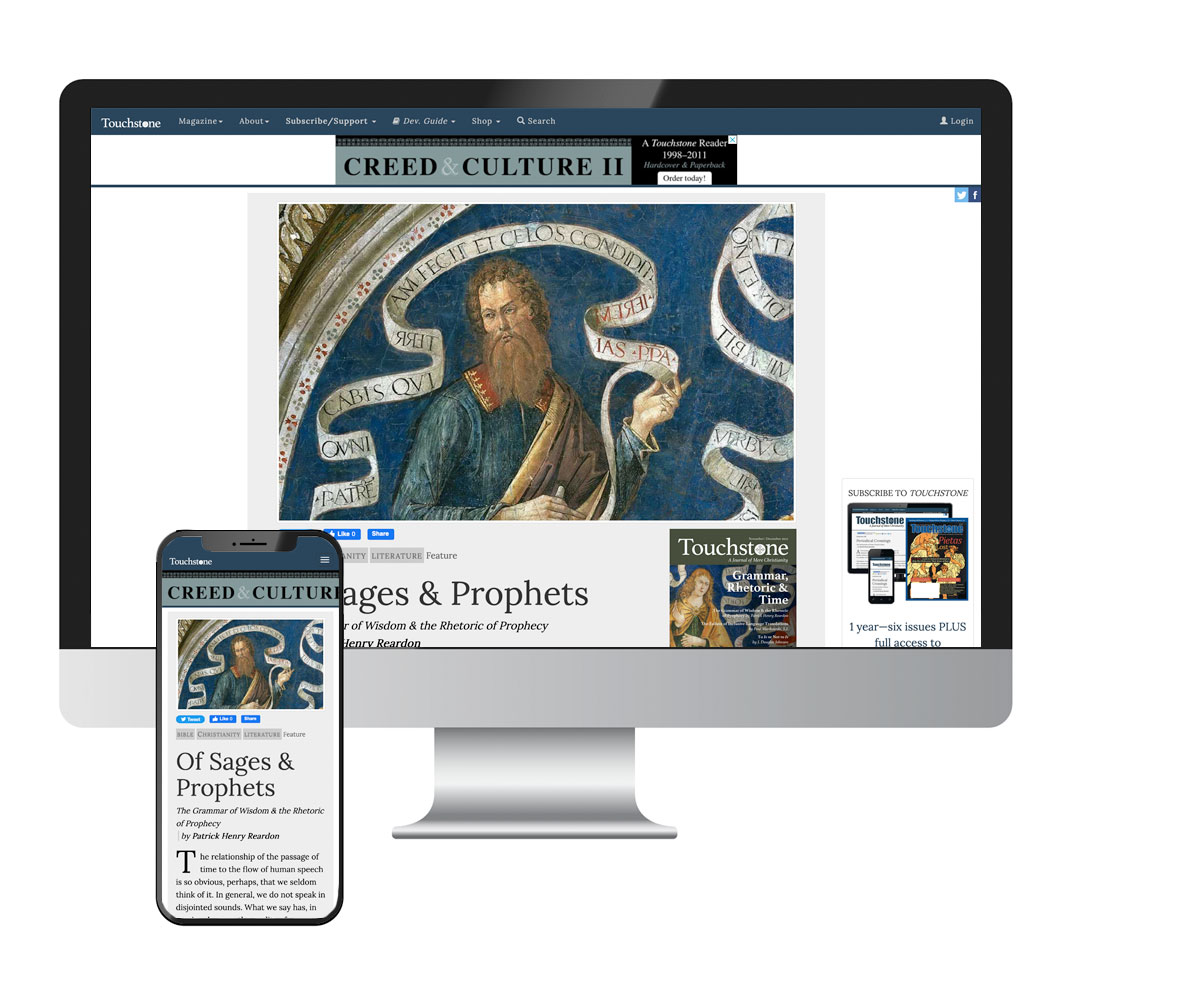 Get a one-year full-access subscription to the Touchstone online archives for only $19.95. That's only $1.66 per month!
Purchase Print &
Online Subscription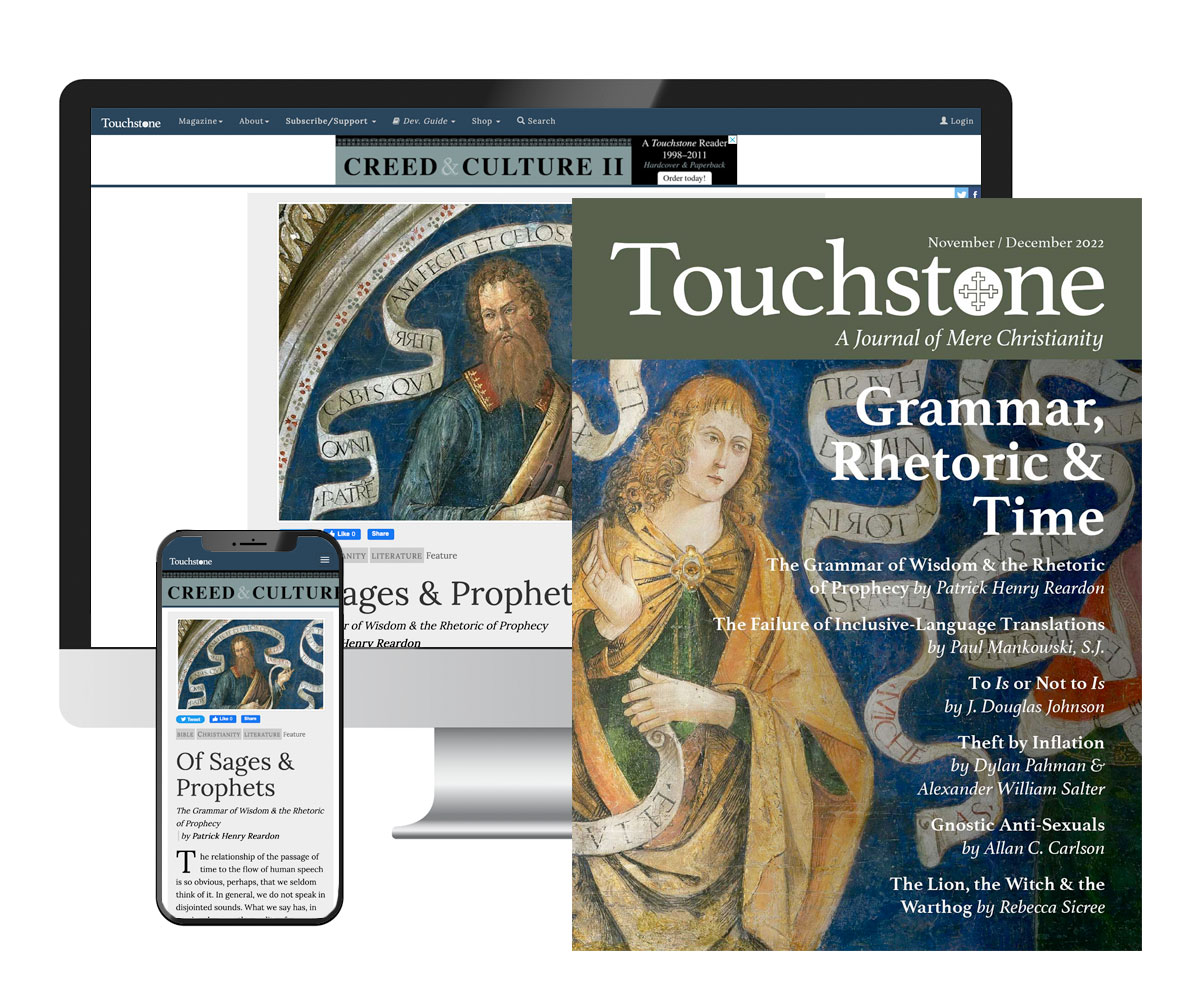 Get six issues (one year) of Touchstone PLUS full online access for only $29.95. That's only $2.50 per month!
Transactions will be processed on the secure server of The Fellowship of St. James website, the publisher of Touchstone.
Your subscription goes a long way to ensure that Touchstone is able to continue its mission of publishing quality Christian articles and commentary.
more from the touchstone online archives