From the Editor—Friday Reflections
August 10, 2018
Fare Well, Memory!
Sanctified Minds & the End of Nostalgia
by James M. Kushiner
Every part of us must become sanctified if we are to become presentable to the Lord. Nothing that is not holy shall stand in his presence. So, we pray, "Sanctify our souls, hallow our bodies, correct our thoughts, cleanse our minds...." (Orthodox Prayer of the Hours)
My mind is a complex part of me. It includes memory, so I know who I am, and imagination, which allows me to hope I will become all I should be. Memory and imagination must be sanctified.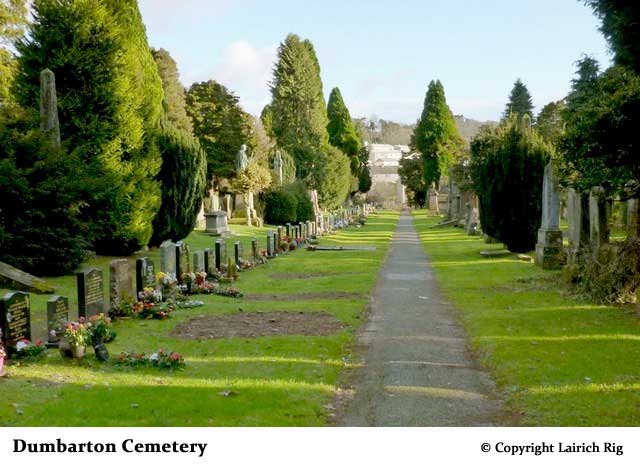 In service to memory, I look into old records. I discovered that my great-grandmother, Ellen, was widowed at 29 before she married my great-grandfather John. Ellen died in Dumbarton in 1897 at 49 of cancer. She and John had 6 children. Her youngest was my grandfather James, born in 1894. His older sister Jenny married another James, and they had two daughters, Betty and Helen. When Jenny was with child with Helen, her husband was killed in battle (1915). Helen and Betty, now fatherless, bonded with their mother's youngest brother, James. But in 1923 he moved to America. Betty and Helen, 10 and 8, cried and cried, "Please don't leave, Uncle Jimmy!"
Helen grew up and married Donald. Helen bore a daughter, and was with child when Donald went to Normandy in June 1944, where he was killed in battle on June 26 at Caen. His son was born fatherless. What happened to Jenny happened to her daughter Helen: widowed by war while expecting a child. Jenny's mother, Helen's grandmother, was widowed at 29 (but was not with child). Three generations of young widows.
My father visited his in-laws a year after Normandy while on an Army furlough, and walked with Helen and her two children on the town streets. I, another "Jimmy," visited her 56 years after my father's visit, and walked with her on the same streets. After visiting for an evening in her flat, I said goodbye, and waved at her several times while she watched and waved from her front window as I faded into the darkness of a Dumbarton railway viaduct on a late September evening.
I am the grandson of her Uncle Jimmy whose departure brought tears to her eyes. I suspect she remembered those tears. Two years after my visit, I returned, this time with my wife and youngest son. During our visit, Helen started to cry. I wondered at the time if she realized her connection with family in America had grown thin and this might be the very last time she'd see anyone from the States. Maybe she also remembered how my grandfather broke her heart by leaving for America. She didn't wish to explain. But her memory and imagination were surely involved.
In hope I imagined seeing Helen at least one more time. This never happened. There can be a precious comfort in time spent with such relatives, a communion of shared lives, even if overlapping ever so slightly. My grandfather, whom she loved as a girl, was one of several common points of grace. But such visits must end, and we move on. In hope, we can only imagine seeing each other again.
I am thus wounded at times by nostalgia, as in memory I again and again part with ancestors. Yet memory must be sanctified, lest it mislead or become a dead end: "Leave the dead to bury their dead." Through a more sanctified imagination, I discern an anticipation of a regathering: "that you may not grieve, as do the rest, who have no hope," and "the dead in Christ shall rise first. Then we who are alive and remain shall be caught up together with them in the clouds to meet the Lord." This gathering is no mere visit, but a homecoming: "thus we shall forever be with the Lord. Therefore comfort one another with these words." (1 Thess. 4:13-18)
When I was a child, the families of my mother and her two sisters vacationed together every August in rented cabins on a lake in northern Michigan. It was idyllic for more than a dozen of us cousins. It was the high point of the summer--perhaps of the year.
We spent most Sunday afternoons of the year together at my grandmother's house. But on the Sunday before vacation, we cousins would part company with our once-a-year, happiest of farewells: "Bye! See you at the lake!" If parting can ever be "such sweet sorrow," it is that parting of one who dies in Christ. He knows in hope that his farewell can be received in sure anticipation of a final homecoming. Be therefore comforted.
Yours for Christ, Creed & Culture,



James M. Kushiner
Executive Director, The Fellowship of St. James
---
—James M. Kushiner is Executive Editor of Touchstone: A Journal of Mere Christianity, and Executive Director of The Fellowship of St. James.